Add to Cookbook

Truffle-infused Brie
5 minutes, standing time: 1 hour
10 (as a nibble)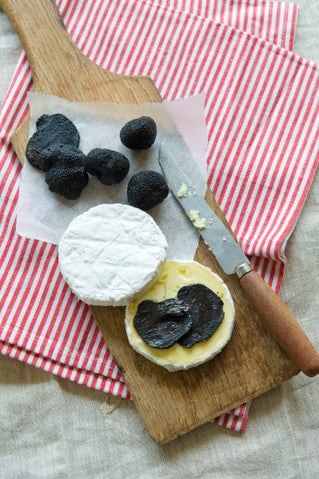 Using a small round of brie cheese makes this dish more affordable than a 1-kilogram round; though when entertaining a large number, Lynley and Alan use a 1-kilogram imported French brie wheel, which must look stunning!
Ingredients
250 gram round brie
truffle oil
few shavings of truffle
Method
Cut the brie in half horizontally. Brush both cut surfaces of the cheese with truffle oil. Arrange a few shavings of truffle on top on one piece of brie and sandwich with the other piece. Wrap in baking paper or plastic wrap and allow to stand at room temperature for 1 hour before serving.
Cooks Tips
- If you do not have truffle oil, use virgin olive oil.