Add to Cookbook

Summer citrus shortbread
15 minutes
15 minutes
Makes about 60 small or 30 larger shapes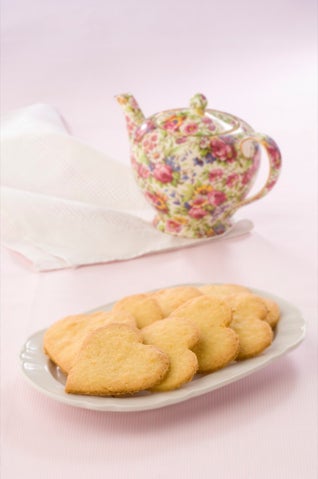 I enjoy these best in summer. The crisp texture is an ideal partner to poached fruits or enjoyed with a late afternoon cup of tea.
Ingredients
200 grams butter, softened
½ cup caster sugar
grated orange rind of 2 oranges
2 cups flour, sifted
½ cup desiccated coconut
Method
Preheat the oven to 180ºC. Lightly grease 1-2 baking trays or line with baking paper.
In a medium-sized bowl, beat the butter, sugar and orange rind together until light and creamy.
Work the flour and the coconut into the creamed mixture.
Turn the dough out onto a floured surface and bring together. Do not overwork the dough.
Roll the dough out to 0.3cm thickness and cut into shapes. Place on the prepared baking tray.
Bake in the preheated oven for 15 minutes or until lightly golden and firm.
Cool on the tray for 10 minutes before transferring to a cake rack to cool. Store in an airtight container.
Cooks Tips
This recipe can be quickly prepared in the food processor. Once the butter, sugar and orange rind have been processed, pulse the flour and coconut to avoid overprocessing the coconut.