Add to Cookbook

Sue's Roast Chicken On Beer With Thyme And Artichoke And Roast Garlic Paste
10 minutes
1- 1¼ hours
4-6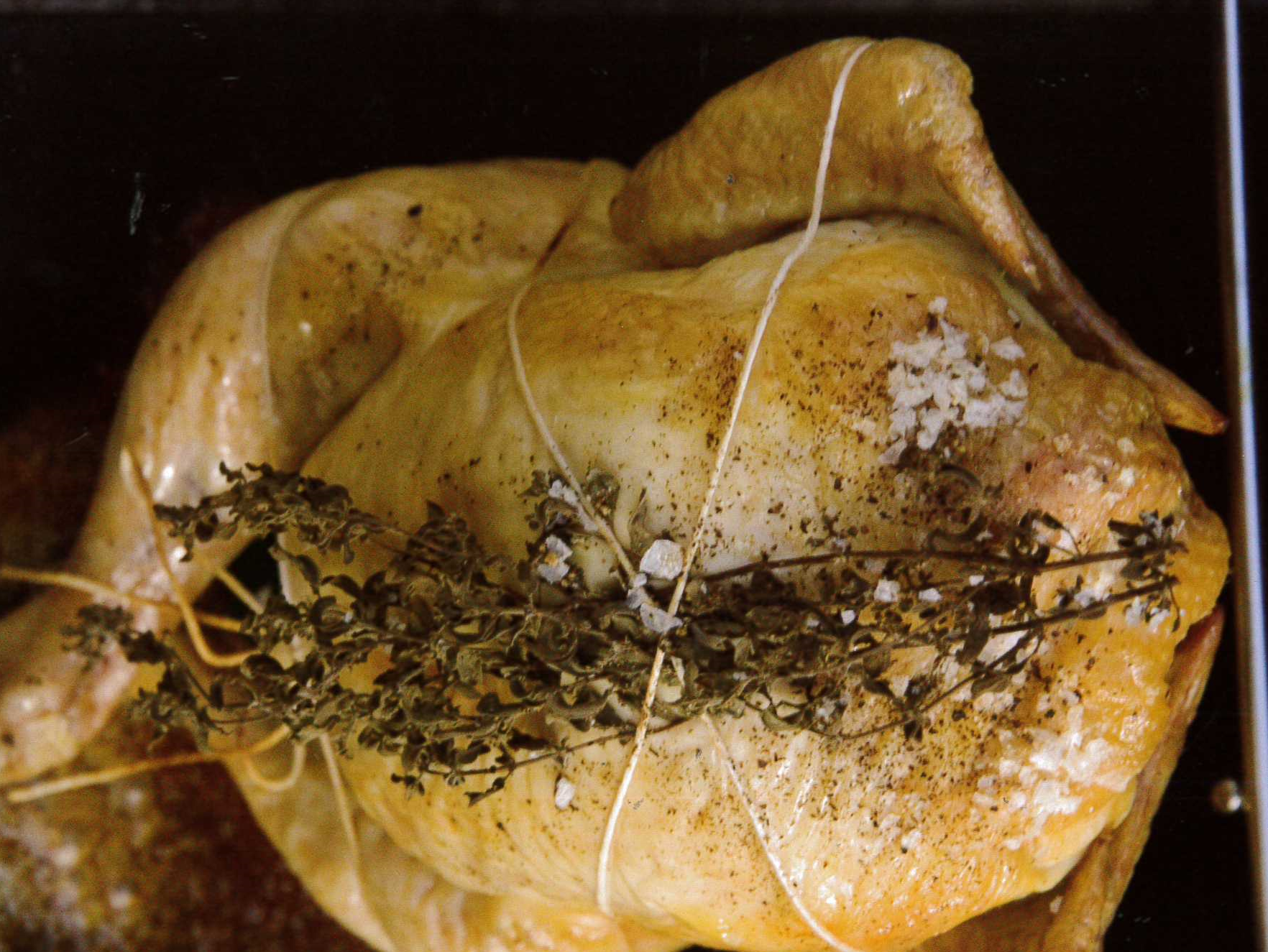 Ingredients
Chicken
1 whole chicken, well washed
1 large bunch fresh thyme
1 can beer, half empty
Artichoke and Roast Garlic Paste
2 bulbs garlic
200 grams artichokes (packed in oil)
2 tablespoons chopped fresh dill
½ cup lightly packed grated parmesan cheese
6-8 tablespoons olive oil
Method
Chicken
With great care not to knock the beer can over, place the chicken on top of the beer can, so that the open end of the can is in the centre cavity of the chicken.
For more elegance, place the herbs on the front of the chicken and tie the chicken securely around the can.
Place the chicken (with can) on a preheated barbecue. Cover and allow to cook over a moderate heat; try to keep the temperature at a constant 180-200ºC, for 1 hour. Check to see if the chicken is cooked. The legs will wiggle easily from the chicken if it is coked. If not cover, and continue to cook for a further 10-15 minutes.
At the same time the chicken is cooking, cook the garlic for the paste.
Artichoke and Garlic Paste
Drizzle the garlic bulbs with olive oil. Wrap in foil and cook with the chicken for about 45-60 minutes or until a skewer can easily be inserted. Cool before halving.
Squeeze the pulp of the two garlic bulbs into a food processor and add the artichokes, dill and parmesan cheese. With the motor running gradually pour down sufficient oil to make a smooth paste. Season with pepper and salt. Keep refrigerated in an airtight container.
Cooks Tips
Cook's Tip - Interestingly, the chicken does not taste of beer. The flesh is very juice and works well with the Artichoke and Garlic Paste.