Add to Cookbook

Sage and anchovy chicken nibbles
15 minutes, marinating time: 2 hours or overnight
35-40 minutes
10-12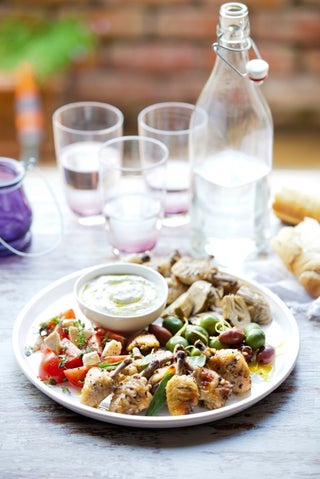 The gutsy flavours of anchovy, sage, garlic and extra virgin olive oil are used lightly to imbibe a taste of the Mediterranean into these nibbles. Serve on an antipasto platter.
Ingredients
1 kilo chicken nibbles
½ cup olive oil (extra virgin is nice here)
6-8 anchovies, minced or finely chopped
1 tablespoon dried sage or 2-3 tablespoons chopped fresh sage leaves
2 teaspoons minced garlic
Method
Mix the olive oil, anchoves, sage and garlic together.
Make 1-2 cuts though to the bone in each nibble and toss with the marinade. Refrigerate for 2-3 hours or up to overnight.
Bake at 200ºC on a baking paper-lined tray for 35-40 minutes or until golden brown and well cooked. Serve warm.