Add to Cookbook

Pickled pork
15 minutes
in the slow cooker low: 4-5 hours, high 3-4 hours, resting time: 2 hours
6-8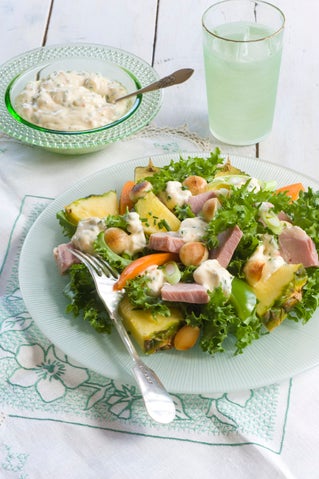 Think of pickled pork as being to pork what corned beef is to beef. It is an economical cut that's ideal to have on hand in the fridge to make sandwiches or to enjoy cold with hot mashed potatoes and salad.
Ingredients
2 apple, unpeeled and sliced
1 onion, peeled and sliced
½ teaspoon ground cinnamon
1.25 kilogram piece pickled pork
4 tablespoons honey
1½ cups apple juice or water
Method
Turn the slow cooker on to low to pre-warm while gathering and preparing the ingredients.
Layer the apple and onion slices in the base of the slow cooker and sprinkle over the cinnamon.
Place the pickled pork on top and spoon the honey over.
Pour the apple juice or water into the slow cooker and cover with the lid.
Cook on low for 4-5 hours or on high for 3-4 hours, turning the pork over halfway through the cooking time if possible.
Turn the slow cooker off and allow the pork to cool in the slow cooker for 2 hours before removing to a plate. Cover and cool for 30 minutes before refrigerating. Serve cold, thinly sliced.
Cooks Tips
- The pickled pork can be served hot with a favourite sauce such as mustard.