Add to Cookbook

Palm sugar and lime banana loaf
20 minutes
45-50 minutes
Makes 1 loaf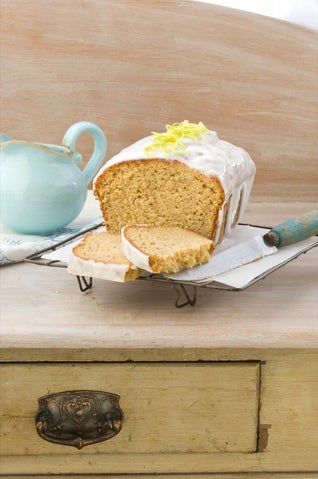 Palm sugar adds a warm caramel flavour to this tropics-inspired banana loaf.
Ingredients
150 grams butter, softened
½ cup grated palm sugar
¼ cup sugar
grated rind of 3 limes or 2 lemons
2 eggs
2¼ cups self-raising flour, sifted
1 cup mashed ripe bananas
¼ cup milk
¼ cup pecans or walnuts, optional
lime glaze
1 cup icing sugar
2-3 tablespoons freshly squeezed lime or lemon juice
Method
Prehet the oven to 180ºC. Grease and line the base of a large 21cm x 11cm loaf tin.
Beat the butter, palm sugar, sugar and lime or lemon rind together until soft and creamy.
Beat in the eggs one at a time, beating well after each addition.
Gently fold in the flour, banana and milk.
Turn into the prepared loaf tin and top with pecans or walnuts, if using.
Bake in the preheated oven for 45-50 minutes until a skewer inserted comes out clean.
Turn onto a cake rack and cover with the lime glaze. Decorate with shredded lemon or lime rind, if wished. Serve sliced.
Keep in an airtight container.
Lime glaze
Sift the icing sugar and mix in the lime or lemon juice.