Add to Cookbook

Lemon creme fraiche and smoked oysters
5 minutes
Makes enough for 4 whole waffles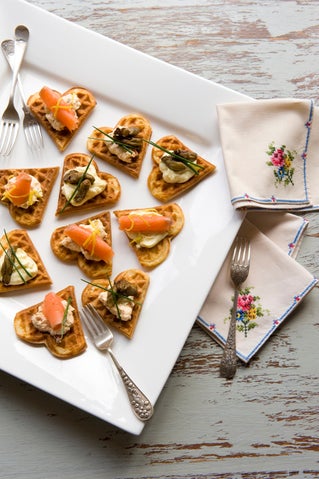 To be served as an accompaniment to the Parmesan waffles.
Ingredients
250 gram tub creme fraiche
grated rind of 1 lemon
85 gram can smoked oysters in oil, well drained
Method
Mix the creme fraiche and lemon rind together. Place spoonfuls on top of each waffle wedge and top with two oysters. Garnish with fresh herbs if wished.
Cooks Tips
Variations: - Instead of the smoked oysters, try cooked, flavoured mussels - smoked or chilli-marinated mussels would be ideal.