Add to Cookbook

Chocolate Chip Jaffa Cookies
20 minutes
10-12 minutes
Makes 30 large cookies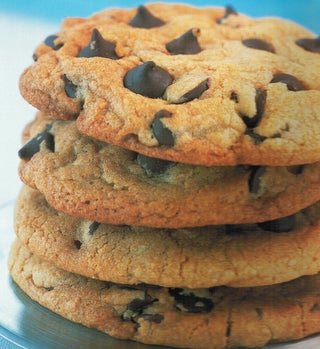 Add a bit of difference to the kids' lunchbox or your morning coffee with these tangy cookies.
Ingredients
200 grams unsalted butter
2 cups brown sugar
2 tbsp mixed peel
2 eggs
2½ cups plain flour
1 tsp baking powder
pinch salt
2½ cups chocolate chips
Method
Cream butter and brown sugar until light and fluffy, add eggs and mixed peel, beat to combine.
Carefully fold into the butter mix the sifted flour, baking powder and salt with the chocolate chips.
Place spoonfuls of mixture on greased and lined baking sheets, allow room for spreading.
Bake in batches at 180ºC for 10-12 minutes or until lightly golden brown. Cool on a wire tray.