Add to Cookbook

Alsace lamb
40 minutes
in the slow cooker low 5-7 hours, high 3-4 hours
6-8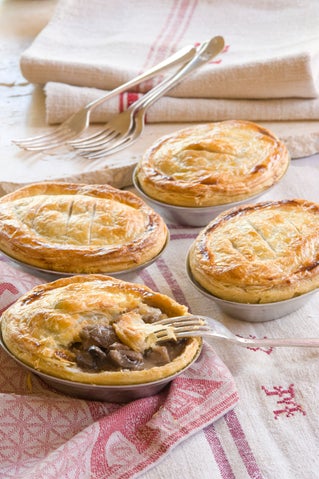 A simple casserole enriched with gutsy red wine and finished with chicken liver pate - an unusual combination that results in a truly delicious casserole.
Ingredients
1 kilogram boneless lean lamb for casseroling
2 onions, peeled and finely diced
250 grams mushrooms, diced
1 teaspoon minced garlic
3 tablespoons flour
½ cup light beef stock
1 cup dry white or red wine
125 grams chicken liver pate
Method
Turn the slow cooker on to low to pre-warm while gathering and preparing the ingredients.
Cut the lamb into 2-cm sized pieces and season well with salt and pepper.
Heat a good dash of oil in a frying pan and brown the lamb and onion well. This is best done in batches.
Into the pre-warmed slow cooker put the lamb, onions, mushrooms and garlic. Mix together the flour, stock and wine and stir into the lamb. Cover with the lid.
Cook on low for 5-7 hours or on high for 3-4 hours, or until the lamb is very tender. Add the pate and stir until the pate melts. Season with salt and pepper if wished.
Serve with seasonal vegetables.