Magical Mince
Coping with the seemingly weekly increases in food prices means that most households are going to have to shop, cook and live smarter to make each dollar stretch further.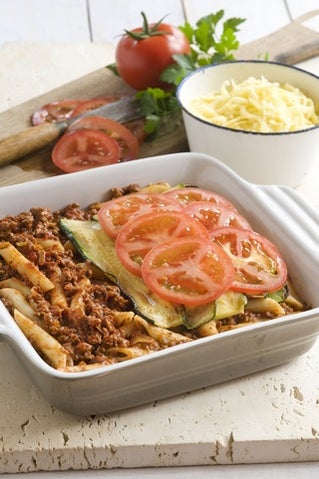 Coping with the seemingly weekly increases in food prices means that most households are going to have to shop, cook and live smarter to make each dollar stretch further. Remember that in cooking, simplicity often means economy, passing by expensive additions to our recipes in favour of old-fashioned "plain" cooking. That may mean that a whole generation or two rediscovers a sense of taste! Since the advent of so many ready-made meals and takeaways, unknown until the past 40 years or so, people have developed a sweet tooth and a taste for salt – and nowadays, sugar often replaces fat in "less fat" products. Get back to cooking basics and you can really "taste" the ingredients. Eat simply and add variety to meals in the way you cook and present vegetables.
Mince is incredibly versatile, economical and it is popular in most families. While mince can vary in quality, the cheaper varieties have more fat and maybe some gristle, but you don't have to buy the top-priced mince to get good quality – you'll soon recognise from its appearance whether it's what you want and the family likes.
Use mince soon after purchasing it and don't leave it in the refrigerator tightly bundled in cling wrap or a plastic bag for days!
It can be made into a variety of easy-to-prepare, nourishing, tasty meals. Moreover, many mince dishes enable you to "stretch" the meat out, meaning that 100grams per person is sufficient per meal.
Meat loaves, where sausage meat, bread crumbs macaroni or oatmeal/porridge oats can be added, along with vegetables like onions, carrots and peas, can be served hot or cold or in sandwiches, and there's a great range of meat loaf recipes, many of which include eggs and milk, adding to the nutritional value of the dish, and you can also sprinkle cheese on top. Try Apricot & Walnut Glazed Meatloaf or my Italian Meatloaf which is really quick and easy.
Mince pie is delicious, but make the short crust pastry –it's cheaper than the ready to use. Meat-za Pie doesn't have pastry, which cuts down the work!
Bulk out mince with pulses, rice, couscous, burghul wheat, macaroni, so that you use the minimum amount of the protein but still fill those young hollow legs. Remember that meat dishes often improve in flavour if they're made ahead and have time in the fridge or freezer. Cook up a large quantity and put some away for future use; it all saves power.
You can adapt recipes for more expensive cuts of meat to use mince instead, like Beef Carbonade With French Bread Topping. There's the famous South African mince dish of Bobotee, which includes white bread, butter, onions, milk, among other ingredients, making it a filling meal when served with rice and vegetables.
Kids love spaghetti, so make your own Basic Spaghetti Sauce and if you don't want to go to the expense of Parmesan cheese, just sprinkle over ordinary grated cheddar. This is a great recipe for freezing.
Another perennial favourite is cottage pie, with its potato topping, and you can fill it with vegetables. Try Quick Cottage Pie. (Shepherd's Pie uses lamb or mutton mince). You could try stuffing a marrow with a mince/breadcrumbs mixture or a small Vienna loaf which you then bake.
Remember that mince isn't just beef – you can get lamb (more expensive), chicken (ditto) and pork mince, which is usually a good buy. Make your own sausages – try our recipe for Andalucian Carnival Burgers With Paprika Potato Wedges – delicious.
Another pork mince recipe which we enjoy is Italian Pork Meatball And Bean Soup, ideal as we come in to the winter vegetable season. Friday Night Chow Mein is my Mum's version of the Chinese favourite, an easy meal for a night that is usually for winding down.
Kids love Mexican food and so will the rest of the family if you make Texan Chilli Beans, filling, tasty and nourishing. With Cafe Beef Nachos, you can substitute pork or lamb for beef mince.